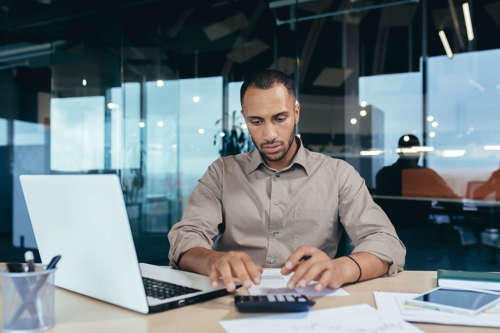 Understanding invoice discounting
When a business uses their unpaid invoices as collateral to secure funding, whilst retaining control over their sales ledger.
Find out whether invoice discounting can help improve your cash flow
Get a quote online or call us on the freephone number below to have a chat with one of our invoice discounting experts.
What is invoice discounting?
Invoice discounting (also known as "confidential invoice discounting"), allows you to release money from your unpaid invoices to improve your cash flow.
Like invoice factoring, invoice discounting allows you to use your invoices as collateral in return for ready cash. However, unlike factoring, invoice discounting gives you the option to handle your own credit control processes and keep our involvement confidential. This is generally a good option for companies which have developed strong relationships with their customers that they wish to maintain.
What does the invoice discounting company do?
As your invoice discounting company, we provide your business with a way to unlock the cash tied up in outstanding invoices without the need to hand over control of your sales ledger or customer relationships.
The key element that differentiates invoice discounting from other forms of invoice finance is that the business retains responsibility for collecting payment from its customers.
Once an invoice is raised, we'll advance up to 90% of the invoice's value, providing immediate cash flow to your business. When the customer settles the invoice, we pay the remaining balance of the invoice (in this example 10%) to you minus our fee.
This financial solution is typically confidential, meaning customers remain unaware of the arrangement, and it's ideal for businesses with established credit control processes in place seeking to boost their cash flow without altering their existing operations.
What are the advantages of invoice discounting?
Access up to 90% of invoice value
You can quickly unlock up to 90% of your unpaid invoices' worth, ensuring steady cash flow. This immediate capital boost helps manage operational costs and invest in new opportunities, without waiting for clients to settle their bills.
Receive funds within 24 hours
Streamline your cash flow by granting swift access to funds. Rather than waiting on prolonged invoice settlements, you can receive up to 90% of the invoice value in your bank account in as little as 24 hours.
Increase cash access as invoices grow
As the volume of your outstanding invoices rises, so does the amount of cash you can access. This means that as you secure more business, your financial liquidity enhances in tandem, ensuring you have the resources to meet your growing operational needs.
Streamlined cash flow management
With invoice discounting, there's no need to chase clients for payments continually. By converting unpaid invoices into immediate funds, you can focus more on your core business activities and less on time-consuming financial management. Simplify your financial operations and ensure a consistent cash flow.
Automated administration process
Modern invoice discounting platforms often come with automated tools that handle much of the administrative work. From tracking invoices to calculating the available funds, automation cuts down the manual labour, allowing you to allocate valuable time elsewhere in your business.
Reduced financial planning delays
With the assurance of receiving funds within a short timeframe, your financial planning becomes more straightforward and efficient. Avoid the uncertainties and time-wasting that come with unpredictable payment timelines, and embrace a more predictable and efficient way to manage your finances.
Boosted cash flow for expansion
Quickly transform unpaid invoices into ready capital. This immediate access to funds enables you to invest in growth opportunities, such as new equipment or hiring, without waiting for traditional invoice settlements.
Agile financial decision making
The consistent and improved liquidity provided by invoice discounting allows for swifter and more informed financial decisions. Whether it's seizing a timely market opportunity or launching a new product line, having ready funds positions you to act promptly.
Mitigate cash flow challenges
By bridging the gap between raising an invoice and getting paid, invoice discounting ensures that cash flow hiccups don't hinder your growth trajectory. By maintaining a steady flow of funds, you can plan and execute growth strategies with confidence and consistency.
Discreet transactions
Invoice discounting is often a confidential process, meaning your clients remain unaware of your financial arrangements. Maintain your established business relationships and ensure that your partnerships remain unaffected by your internal financing decisions.
Secure data protection
Well established invoice discounting providers like Novuna prioritise the security of your business information. Employing digitally secure and robust data protection methods, we ensure that your sensitive financial data remains confidential and protected.
Preserve business reputation
By choosing confidential invoice discounting, you can seamlessly boost your cash flow without revealing any financial strategies to stakeholders or competitors. This ensures that your business retains its competitive edge and upholds its reputation in the market.
What is the invoice discounting process?

With an invoice discounting facility, medium-sized businesses can borrow money against the value of their unpaid invoices. Invoice discounting is best suited to a B2B business offering credit terms to their clients.
The process of invoice discounting can be broken down into the following steps:
Supply the Goods
Supply your clients with goods, and then invoice them as per your normal practices
Forward to us
Forward a copy of your invoices to us. After 24-48 hours, we will release funds to match a pre-arranged percentage of the invoice's value (normally between 70-90%)
You receive the money
When your debtor settles the invoice, we release the rest of the invoice's value minus a small service fee.
Which companies are eligible for invoice discounting?
What are the necessary requirements to qualify for an invoice discounting facility?
Are you a UK based Small-to-Medium sized business?

Is your business invoicing other businesses?

You can be starting up, growing or well established. We support many businesses at different stages with their growth ambitions.
Do you have a minimum turnover of £250,000 per year?

If your business is a new start we prefer homeowners, but if not please still get in touch as we will look at each business individually.

If you export, please get in touch as we already support many exporting businesses.
How can an invoice discounting facility help your business?
Want to learn more about how you can boost your business's cash flow?
Our Cash Flow Resource Hub has been set up to help SME's with cash flow finance advice, tips and resources to help with their cash flow position.
We explore ways you can begin improving your cash flow and start getting your business on track to positive cash flow.
Why choose us as your invoice discounting company?
Our invoice discounting facilities are award winning
Our invoice discounting service comes highly recommended by our customers


"The communication and support has been outstanding. Providing me with all the information I needed regarding new clients coming onto our books. The system they use is so user friendly and the drawdown payments are very efficient in the fast moving world of temporary payroll."
Read full review
We are revolutionising invoice discounting in the UK
6 month trial period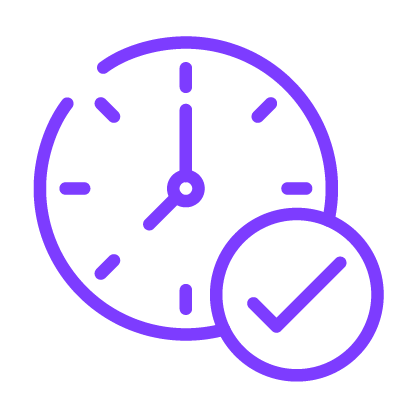 A 6 month trial period so you can be sure the product is right for you, followed by a 6 month rolling contract – we don't tie our clients in for long periods.
Digital onboarding

We are the first in the market to offer a digital onboarding process and have been leading the way with our digital capabilities allowing clients to sign up within 24 hours from the first appointment.
Client trust account

Once you become a client you will be given your own trust account, meaning you will get same day availability on your funds. You can also view all of your invoices and payments online at a time suitable to you, 24/7.
No uncleared effects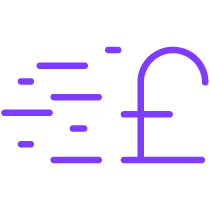 We have heavily invested in our digital capabilities. This includes the auto allocation of payments using Artificial Intelligence. Ultimately this advance in technology means that our clients access money quicker as well as saving money on interest charges due to auto allocation.
Simple pricing

We aim to make the process of Cash Flow finance as simple and straightforward as possible. Our pricing is very straightforward to understand. For a no obligation quote or an informal chat you can call our friendly team today on 0808 250 0859.
Award winning service

We offer award-winning client services and individual Relationship Managers who are on the other end of the phone or out in the field to visit you in person.
Are slow invoice payments causing you cash flow problems?
Get in touch
Contact our friendly UK advisors on our freephone
8:45 - 17:15 - Monday to Thursday &
8:45 - 16:45 - Friday
What is confidential invoice discounting?
Confidential invoice discounting (commonly known as simply "Invoice Discounting"), allows you to release money from your unpaid invoices to improve your cash flow.
Like factoring, confidential invoice discounting allows you to use your invoices as collateral in return for ready cash. However, unlike factoring, invoice discounting gives you the option to handle your own credit control processes and keep our involvement confidential. This is generally a good option for companies which have developed strong relationships with their customers that they wish to maintain.
Back
How do I transfer from my existing invoice discounting provider?
If you wish to switch to Novuna from your existing invoice discounting provider, we can take care of the process on your behalf. Simply contact us and arrange for one of our business development managers to pay you a visit. Once you've decided to work with us, we'll contact your current invoice finance provider and arrange for a transfer of your invoices to us. Your funds will then be with you within one to five working days.
If you face termination fees from your old provider, we can contribute up to £1,000 towards it. We offer a six month trial period for our services – if for any reason you decide to leave during this time, you won't face any of the exit charges normally associated with standard contracts.
Back
Our company has recently experienced rapid growth, would invoice discounting be a viable option?
Companies that are experiencing rapid growth can often benefit significantly from Invoice Discounting services. In order to maintain growth and expansion, a company will often require access to ready cash. In fact, companies experiencing rapid growth sometimes struggle to balance the cost of meeting unexpected demand, which can harm the business in the long run. Why not arrange a meeting with one of our advisors to find out if your business could benefit from invoice discounting?
Back
Back to top