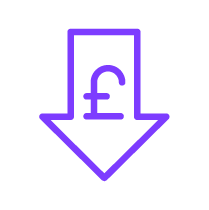 Interest Bearing Credit
Fixed amount, fixed rate, fixed term. It's as simple as that.
What you can use Buy Interest Bearing Credit
1. Apply

Customer completes the application
2. Decision

Decision in seconds
3. Purchase

Equal repayments over a fixed term
Interested in becoming a retail finance partner?
If you would like to enquire about becoming a retail partner, please complete the short form, and one of our team will be back to you within three business days.
You will need to confirm you can meet all of the following criteria:
Minimum of £1,000,000 in annual sales turnover
A minimum of 2 years trading history
Be trading profitably
A minimum net worth of £25,000, unless your business is within the Home Improvements market then a minimum of £100,000 will be required
The products you offer are for consumers and NOT for businesses
Retail Partner helpline
If you are an existing retail partner with a general enquiry, please call our Retail Helpline:
Retail Helpline opening hours:
08:45 - 18:00 Monday to Friday
08:45 - 18:00 Saturday
10:00 - 18:00 Sunday

If you're a customer looking to speak to someone about your existing retail finance or personal loan agreement, call our Customer Helpline:
Customer Helpline opening hours:
09:00 - 18:00 Monday to Friday
Closed Weekends & Bank Holidays