Voted one of the best finance providers in the UK by our customers and industry
Putting the customer at the heart of everything we do defines the way we work together, helping millions of consumers and businesses achieve their ambitions everyday.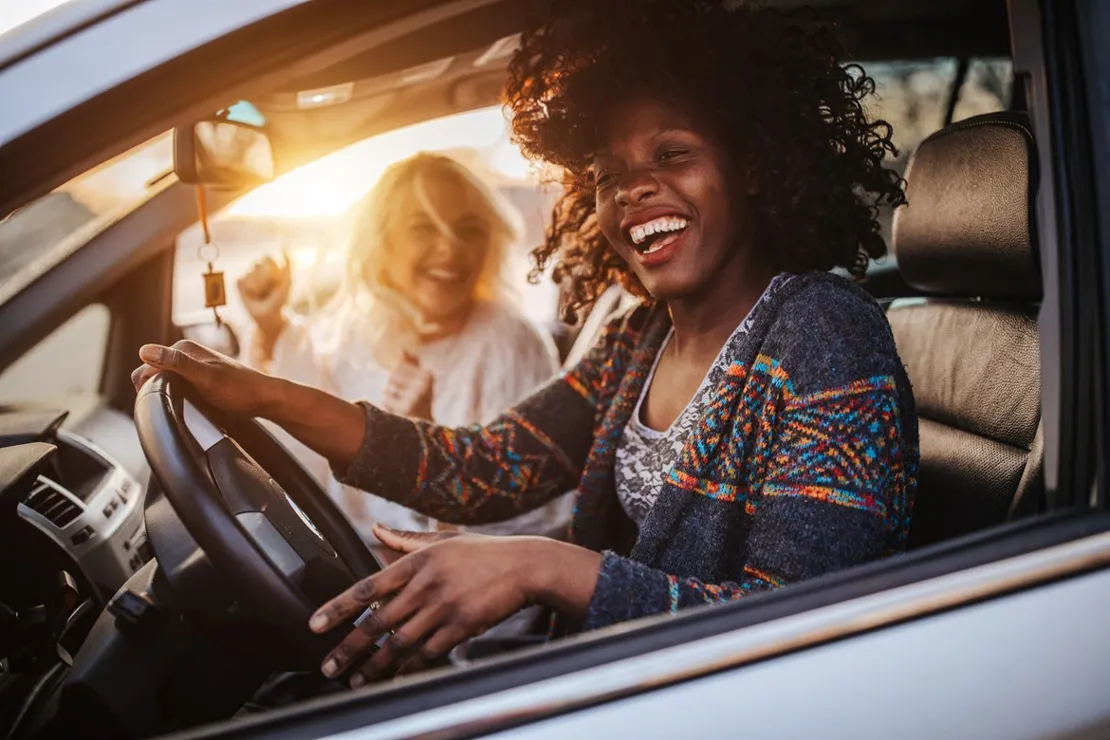 Why Novuna
We're renowned for delivering exceptional experiences for our customers and go above and beyond to build trust. To us it's more than just words, but the core belief that underpins the essence of our business. And we measure our success on whether we're delivering on our brand promise:
'Unlocking the potential of individuals, businesses, and society, by delivering innovative solutions and outstanding customer experiences'.   
Our vision as Novuna is to be amongst the best finance providers in the market, renowned for delivering innovative solutions and exceptional customer experiences. And we're proud that our customers believe we live up to that promise through the awards and accreditations we receive and direct customer feedback.
Novuna Personal Finance
We're always working to enhance our service for customers taking advantage of our low interest personal loans. Our self-service digital platforms are transforming the personal loans market and make dealing with Novuna faster and easier than ever before.
That's why we've been voted the Best Direct Personal Loan Provider by YourMoney.com for the last nine years running as well as Customer Service Champion in the British Bank Awards. We're also the only mainstream loan provider to provide full visibility of all our customer reviews from Feefo, updated in real-time, 24/7, with a consistent customer satisfaction score of 4.5/5* stars or higher.
And we're particularly proud of retaining our coveted Feefo Platinum Trusted Service Provider Award*, for four consecutive years.  Based on real customer feedback, it recognises businesses that go above and beyond to provide a consistently excellent customer experience year after year.
*based on 52,400 customer reviews
Novuna Consumer Finance
We're one of the UK's leading providers of retail point of sale finance, working with over 3,000 retailers from high street brand names to niche online ecommerce stores, providing fast, flexible finance solutions that integrate into all channels.
From seamless integration to real-time customer I.D. verification, our latest ServiceMark accreditation from the ICS reflects our continued outstanding service to support our retailers and customers throughout the purchasing process. And during the Covid-19 crisis, we've continued to be a reliable, trusted partner that retailers and their customers can rely on, focused on maintaining outstanding customer service.
Novuna Vehicle Solutions 
With a fleet of over 100,000 vehicles ranging from cars and vans to HGVs, we're one of the UK's top 10 largest leasing companies and have been voted Leasing Company of the Year (more than 20,000 vehicles) in the Fleet News Awards for the last four years running. Our Total Asset Solution capability to fund, build and manage every kind of mobile asset provides us with the unique capability to support customers across every stage of the vehicle life cycle.
Through our ground-breaking end to end decarbonisation solutions, we're recognised electrification leaders. That's why many of the UK's largest and most complex fleets rely on Novuna to accelerate their transition to electric vehicles and why we are proud to be recognised by the industry, for our innovation.
Novuna Business Finance
We're now the UK's third largest asset finance provider, powering the growth aspirations of SMEs and larger corporations across multiple sectors through our bespoke, flexible finance solutions. As the first provider in the UK to be accredited to offer the British Business Bank's CBILS, we've played a prominent part in helping businesses navigate the pandemic.
And now our digital innovation, including credit automation for faster decisioning, is helping introducers to get instant funding decisions for their clients, delivering the efficiency they demand in a changing world. That's why our multi-award winning Business Finance division were named Best Leasing & Asset Finance Provider in the 2023 Business Moneyfacts Awards.
Novuna Business Cash Flow
We provide a revolutionary approach to helping SMEs improve their cash flow. Our fast, flexible finance solutions enable businesses to release funds from unpaid invoices at rapid speed. Recognised as SME Lender of the Year at the 2023 Credit Awards and by Business Moneyfacts as the Best Factoring & Invoice Discounting Provider for 2023, we have a proven track record in the cash flow finance market with an established digital capability using FLi, our market-leading onboarding platform. We don't tie our clients in for long periods and what's more, we offer a 6-month trial period.
Novuna
We've been named as one the UK's top 50 most inclusive employers four years running, testament to our continued commitment to workplace diversity. Our flexible working practices and raft of development create opportunities for all our people to fulfil their potential.
And we're playing a leading role in addressing climate change by creating innovative partnerships and directing the flow of finance to sectors which are reducing greenhouse gas emissions. That's why we won the Company Award for Sustainability at the 2021 Credit Awards.
From the feedback received from our employees, we're also officially rated the UK's best finance company to work for, ranked no.15 in Glassdoor's Best Places to Work top 50 list for 2023.