Understanding invoice financing
Get an immediate cash flow boost by accessing the value of sales that have not yet been paid for by customers.
Boost your cash flow in as little as 24 hours
Get a quote online or call us on the freephone number below to have a chat with one of our invoice financing experts.
What is invoice financing?
Invoice finance is an umbrella term encompassing both invoice financing and invoice factoring, yet there's a key distinction between them regarding the collection of unpaid invoices.
With invoice financing, a business secures a loan against its unpaid invoices, maintaining control over its sales ledger. This means the company is accountable for chasing up outstanding payments.
A notable feature of invoice financing is its confidentiality; typically, the company's customers are unaware of the arrangement, as the business continues to manage its invoices.
Conversely, invoice factoring involves a business selling its sales ledger to a third-party lender, known as the factor. Here, the factor takes on the responsibility of collecting unpaid invoices. Unlike invoice financing, invoice factoring is not confidential, and it's common for the company's customers to be aware of the factor's involvement in collecting their dues.
This fundamental difference in who handles the receivables collection shapes the choice between invoice financing and factoring for businesses seeking to manage their cash flow effectively
What does an invoice finance company do?
The invoice finance company will typically advance up to 90% of the invoice's value and once the customer settles the payment, the company will release the remaining amount, minus any service fees.
Invoice finance companies offer a specialised financial service whereby businesses can access immediate funds tied up in their outstanding invoices. Instead of waiting for clients or customers to settle their bills, a company can sell its unpaid invoices to an invoice finance company for a fee.
This provides the business with immediate cash flow, which can be instrumental in managing day-to-day operations, payroll, and other expenses. The invoice finance company then takes on the responsibility of collecting payment from the debtor.
Invoice finance products
In the UK, you have several choices when it comes to invoice financing. Primarily, these are categorised into three types: invoice factoring, invoice discounting, and selective invoice discounting.
What are the advantages of invoice finance?
Invoice finance offers a range of compelling advantages that can propel your business forward. Some of the key benefits include:
1. Improved cash flow
By accessing a portion of your outstanding invoices, invoice finance injects cash into your business, enabling you to meet your financial obligations promptly and take advantage of growth opportunities. This steady cash flow can help you negotiate better terms with suppliers, enhance your credit rating, and boost overall business stability.
2. Enhanced working capital management
With invoice finance, you gain greater control over your working capital. By accelerating the cash flow cycle, you can better plan your expenses, invest in new equipment or technologies, and pursue strategic initiatives that fuel business growth. The increased liquidity empowers you to take swift action when opportunities arise, giving you a competitive edge in your industry.
3. Reduced credit risk
When you opt for invoice factoring, the responsibility for credit control and collection activities is assumed by the factor. This not only saves you time and administrative hassle but also mitigates the risk of bad debts. The factor's expertise in credit management and analysis can help you make informed decisions about which customers to work with, minimising the impact of late payments or non-payment on your business.
4. Flexibility and scalability
Invoice finance is a highly flexible funding solution that can adapt to the changing needs and growth trajectory of your business. Unlike traditional bank loans or credit lines, which may have rigid repayment terms, invoice finance grows in line with your sales, providing you with the funding you need precisely when you need it. As your business expands, so does your access to working capital.
What is the invoice finance process?
Application
Begin by applying for invoice finance with a reputable provider. You will need to submit relevant documents, such as your invoices, customer details, and financial statements.
Approval
Once your application is approved, the finance provider will assess the creditworthiness of your customers, as their ability to pay impacts the level of funding you can access.
Invoice Submission
After approval, submit your invoices to the finance provider for funding. Depending on the arrangement, you may need to submit all invoices or select specific ones.
Funding
Upon receiving your invoices, the finance provider advances you a percentage of their value, typically within 24 to 48 hours. This provides an immediate injection of cash into your business.
Payment Collection
If you opt for invoice factoring, the finance provider takes over the responsibility of collecting payment from your customers. With invoice discounting, you retain control over the collection process.
Repayment
Once your customers settle their invoices, the funds are used to repay the finance provider. Any remaining funds are then transferred to your business, minus any associated fees or charges.
Is your business eligible for invoice finance?
What are the necessary requirements to qualify for an invoice finance facility?
Are you a UK based Small-to-Medium sized business?

Is your business invoicing other businesses?

You can be starting up, growing or well established. We support many businesses at different stages with their growth ambitions.
Do you have a minimum turnover of £50,000 per year?

If your business is a new start we prefer homeowners, but if not please still get in touch as we will look at each business individually.

If you export, please get in touch as we already support many exporting businesses.
How can an invoice finance facility help your business?
Example of invoice financing in practice
Seeking expansion
John's Engineering is currently seeking expansion, which involves the hiring of new staff and the procurement of additional equipment.
Cash flow challenges
John's business is facing a significant cash flow challenge as their customers operate on 60-day payment terms, which has resulted in an outstanding balance of £10,000 owed to John's Engineering.
Invoice finance
To bridge the cash flow gap, John has decided to explore the option of invoice finance. After careful consideration, he reached out to a reputable finance provider who has agreed to advance up to 90% of the value of his invoices as soon as they are raised.
Cash released
Following his decision to proceed with the invoice finance facility, John has begun submitting his invoices to the lender, who promptly transfers 90% of the invoice value to John's account within 24 hours.
Invoices paid
Once the client pays the invoice, the lender collects the payment on John's behalf and deducts the relevant fees. The remaining balance is then repaid to John after the deduction of fees.
Business growth
Through the strategic utilisation of invoice finance, John has successfully improved his cash flow position and can continue to expand his business operations.
Why choose Novuna as your invoice finance company?
6 month trial period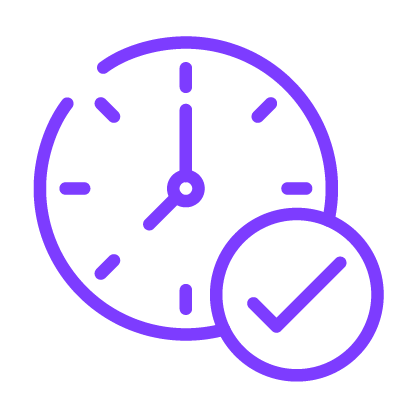 A 6 month trial period so you can be sure the product is right for you, followed by a 6 month rolling contract – we don't tie our clients in for long periods.
Digital onboarding

We are the first in the market to offer a digital onboarding process and have been leading the way with our digital capabilities allowing clients to sign up within 24 hours from the first appointment.
Client trust account

Once you become a client you will be given your own trust account, meaning you will get same day availability on your funds. You can also view all of your invoices and payments online at a time suitable to you, 24/7.
No uncleared effects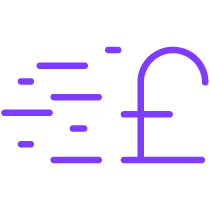 We have heavily invested in our digital capabilities. This includes the auto allocation of payments using Artificial Intelligence. Ultimately this advance in technology means that our clients access money quicker as well as saving money on interest charges due to auto allocation.
Simple pricing

We aim to make the process of Cash Flow finance as simple and straightforward as possible. Our pricing is very straightforward to understand. For a no obligation quote or an informal chat you can call our friendly team today on 0808 250 0859.
Award winning service

We offer award-winning client services and individual Relationship Managers who are on the other end of the phone or out in the field to visit you in person.
Our invoice finance facilities are award winning

Our invoice finance service comes highly recommended by our customers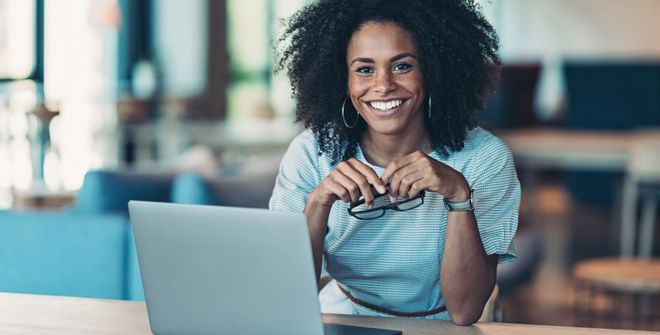 "The communication and support has been outstanding. Providing me with all the information I needed regarding new clients coming onto our books. The system they use is so user friendly and the drawdown payments are very efficient in the fast moving world of temporary payroll.'
More reviews
We have revolutionised invoice finance in the UK with our digital onboarding process

Back to top