Point of sale credit solutions
We deliver point of sale finance solutions to give customers the very best payment options. Our omni-channel platform gives retailers like you the flexibility to offer finance online or in-store – whatever suits you and your customers.
Offer point of sale finance in-store to boost footfall and sales. Credit applications take less than 5 minutes. They can be completed in-store with an e-signature or taken away for the customer to finalise from the comfort of their own home. Our CM3 application platform helps to create a smooth customer journey from start to finish.
Increase traffic and drive conversions by advertising low-cost monthly payment options across your e-commerce channels. Our platform integrates with all major ePOS systems via a simple plug-in, with support available for bespoke integrations. Thanks to our quick, free-of-charge onboarding process, you could see a surge in sales in no time.
Should I offer point of sale finance online or in-store?
You can benefit from retail finance whether your business is driven by digital channels, traditional bricks and mortar, or something in between. Our system will provide a seamless customer journey, whether they're browsing your e-commerce site or hitting the high street.
Offering point of sale credit allows your customers to buy the things they want now, and spread their repayments over time. This helps to make the cost of a big purchase more manageable which, in turn, helps to convert on-the-fence customers.
Previously known as Hitachi Capital Consumer Finance, we are one of the UK's leading providers of POS credit with over 40 years of experience. Over 3,500 leading retailers across the country trust us to offer flexible finance solutions for their customers.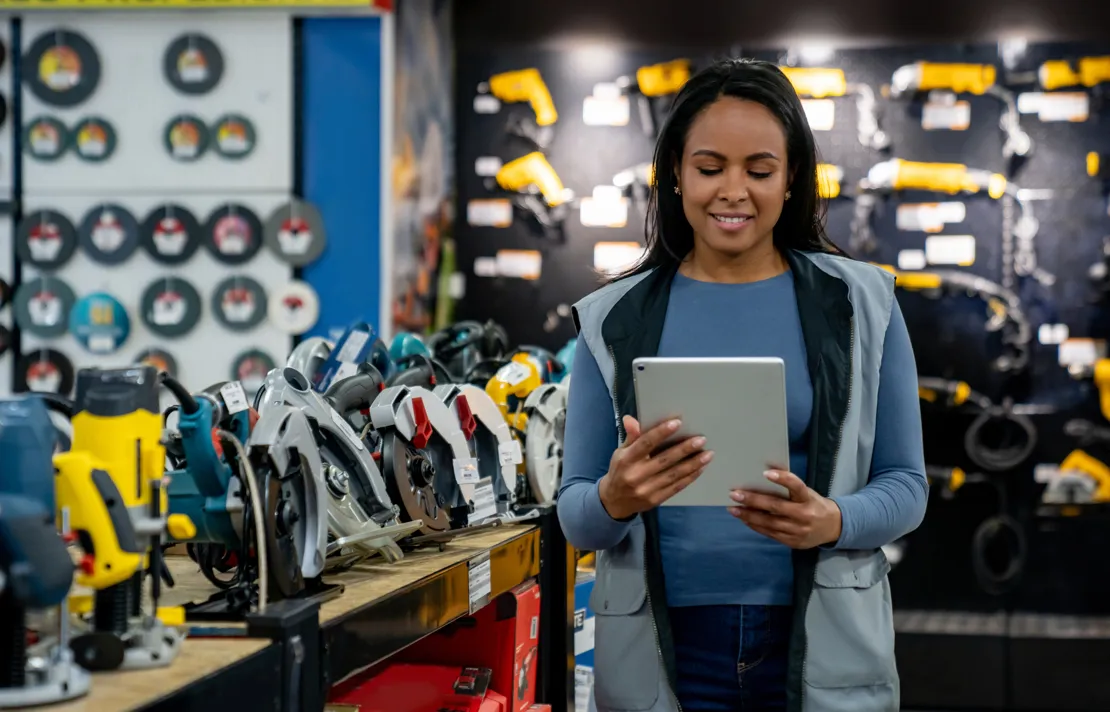 Read real customer reviews
"Finance made an unexpected expense much easier to manage. I was extremely impressed with how simple and straightforward the team at Novuna made the process. Excellent customer service - I much prefer speaking to a real person instead of spending my time pressing keys on my phone!"
Catherine - Novuna Consumer Finance Customer
About our credit system
Our proprietary online application system, CreditMaster3, is designed with retail in mind. It offers flexible payment options to customers with a quick and simple application process and a smooth user experience from start to finish. So not only are customers more likely to complete a sale, they're more likely to return and shop with you again too.
Seamless set-up and integration with your point of sale or ePOS systems

Our application platform can even be white-labelled to suit your brand's style

Bespoke tailoring to offer credit that suits your customers and maximises your sales

Our one-page application form takes minutes to complete and a decision is made within seconds
Flexible e-signature technology enables customers to sign their agreement in-store, online or wherever suits them

Offer a soft search option to check eligibility - with no impact on a customer's credit score

Thorough onboarding process for you and your team, with all the support and resources you need at your fingertips

Key information can be viewed or downloaded for customers to digest later

The admin area allows you to manage orders and pending applications with ease
Our retail finance partners include

Interested in becoming a retail finance partner?
If you would like to enquire about becoming a retail partner, please complete the short form, and one of our team will be back to you within three business days.
You will need to confirm you can meet all of the following criteria:
Minimum of £2,000,000 in annual sales turnover
A minimum of 2 years trading history
Be trading profitably
A minimum net worth of £25,000, unless your business is within the Home Improvements market then a minimum of £100,000 will be required
The products you offer are for consumers and NOT for businesses
Retail Partner helpline
If you are an existing retail partner with a general enquiry, please call our Retail Helpline:
Retail Helpline opening hours:
08:45 - 18:00 Monday to Friday
08:45 - 18:00 Saturday
10:00 - 18:00 Sunday


Customer helpline
If you're a customer looking to speak to someone about your existing retail finance or personal loan agreement, call our Customer Helpline:
Customer Helpline opening hours:
09:00 - 18:00 Monday to Friday
Closed Weekends & Bank Holidays