How to finance a franchise business
Once you establish the cost of investing into your franchise of choice, you should have a clear idea of how much you will need to borrow. At this stage self-evaluation is important. Can you justify this investment? Will you realistically be able to repay the money borrowed?
It is also important to validate the investment with the franchisor. The amount of money you will need to invest into the total start-up costs will typically range from 30% to 50% depending on the pedigree and history of the business. Consider raising the following questions:
How have the financial forecasts been worked out and on what data are they based?
Have taxation, depreciation and drawings all been taken into account?
What does the initial franchise fee cover? How much is it?
How much is the monthly management fee and what exactly does it cover?
Are the goods supplied by the franchisor marked up or charged at cost?
Are there any minimum performance penalties?
Qualifying for finance
In order to approve your franchise funding application, the lender will need to review your franchise business plan as well as your personal credit history to assess your creditworthiness. With this process the lender is looking for how likely you are to repay the loan. With a high credit score and strong business plan, for instance, you will be much more likely to receive favourable rates.
The lender will chiefly consider the following factors when assessing your application.
Person
What experience, qualifications, training and financial resources do you have at your disposal? Does your background qualify you to run a successful franchise business?
Amount
The lender will review whether the amount requested by the applicant is suitable or needs revising. In this regard, entering into a franchise model is advantageous as the franchisor will have an established track record of the funds required.
Repayment
The lender will consider the source of your repayments. Will the cash come purely from trading profits? This is where the cash flow forecast and profit and loss forecast from your business plan come into play. Do these projections show that you can afford and sustain the required repayments? At what point is your business projected to break even? Have any assumptions been made and are there any contingency plans in place if you are unable to make a payment?
Security
Depending on the level of risk involved, in some cases the lender will request additional security. This will be an asset pledged by the borrower as protection in case they default on the loan repayment. If the prospective franchisee is unable to provide security, an Enterprise Finance Guarantee may be considered (more on this later).
Interest
The level of interest will be determined by:
Security deposited
Your stake in the business
Risk evaluation
Other fees
Some lenders will levy an additional fee for setting up new borrowing arrangements and processing any security arrangements.
Finance options
If deemed credit-worthy, there are a range of business finance options available for prospective franchisees. The main ones to consider are as follows.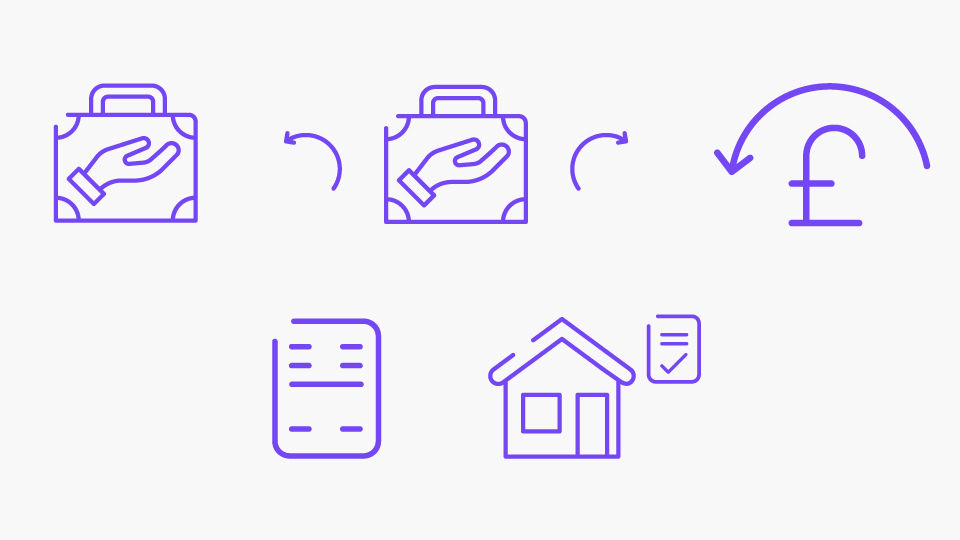 Business loan
One of the most common methods of financing your franchise is with a loan from a bank or alternative lending institution. With this model, the lender provides you with a lump up-front sum which you then repay, with interest, in monthly instalments over a specified period.
There are essentially two different types of business loans available.
Small business loan
This loan lets you borrow between £1,000 and £25,000 with repayments fixed for the duration of the loan. The repayment terms will be between 12 months and 10 years.
Flexible business loan
A flexible loan is available to sole traders and partnerships borrowing over £25,001 or limited companies borrowing over £10,000. The loan can be fixed or variable rate with interest payable either quarterly or monthly. The repayment terms are between 12 months and 15 years (or 10 years for fixed rates).
Business overdraft
Taking out a business overdraft will grant you additional funds to help manage cash flow. This is an effective option for dealing with any short-term cash flow issues caused by unexpected expenses, delayed payments and seasonal fluctuations.
Business overdrafts are popular because they are easy to arrange, flexible, provide fast access to funds and unlike a business loan you only need to pay interest on the money you use (the overdraft balance).
Invoice finance 
With invoice finance you can boost your cash flow by releasing cash from any unpaid invoices. This is an effective way of dealing with bad or late payers as typically you will receive up to 90% of the invoice value by the next working day.
Commercial mortgage
Commercial mortgages are available to businesses looking to buy, extend or develop business premises. These mortgages are exclusively created for commercial enterprises and will be tailored to the owner's needs.
The minimum loan amount is £25,001 with no maximum limit and you will be able to borrow up to 75% of the purchase or valuation price (whichever is lower). Repayment terms will be between two and 30 years and you can choose whether to pay quarterly or monthly or whether to have a variable or fixed rate.
---