DEI (diversity, equity and inclusion) best practices
Diversity, Equity and Inclusion (DEI) should be prevalent throughout your business and the entire lifecycle of your employees. 
Inextricably intertwined with sustainability, multiple aspects of DEI such as workplace inclusion and societal equity can enable you to continue building a more sustainable business as you look to the future. 
Although establishing a diverse workforce is often much harder for smaller businesses, applying best practices from the start will put you in a strong position as you start to grow.
Understanding DEI 

There is widespread evidence of a significant correlation between diversity within leadership and improved financial performance.
Yet in many businesses, initiatives around DEI are all too often created to simply comply with government regulations or as a reaction to pressure from shareholders.
Diversity, Equity and Inclusion came into sharp focus with the COVID-19 pandemic. With this as a much-needed catalyst, sectors such as the tech industry have been increasing their efforts to consider the wider DEI picture and realising the positive impact it can have for their businesses as a whole.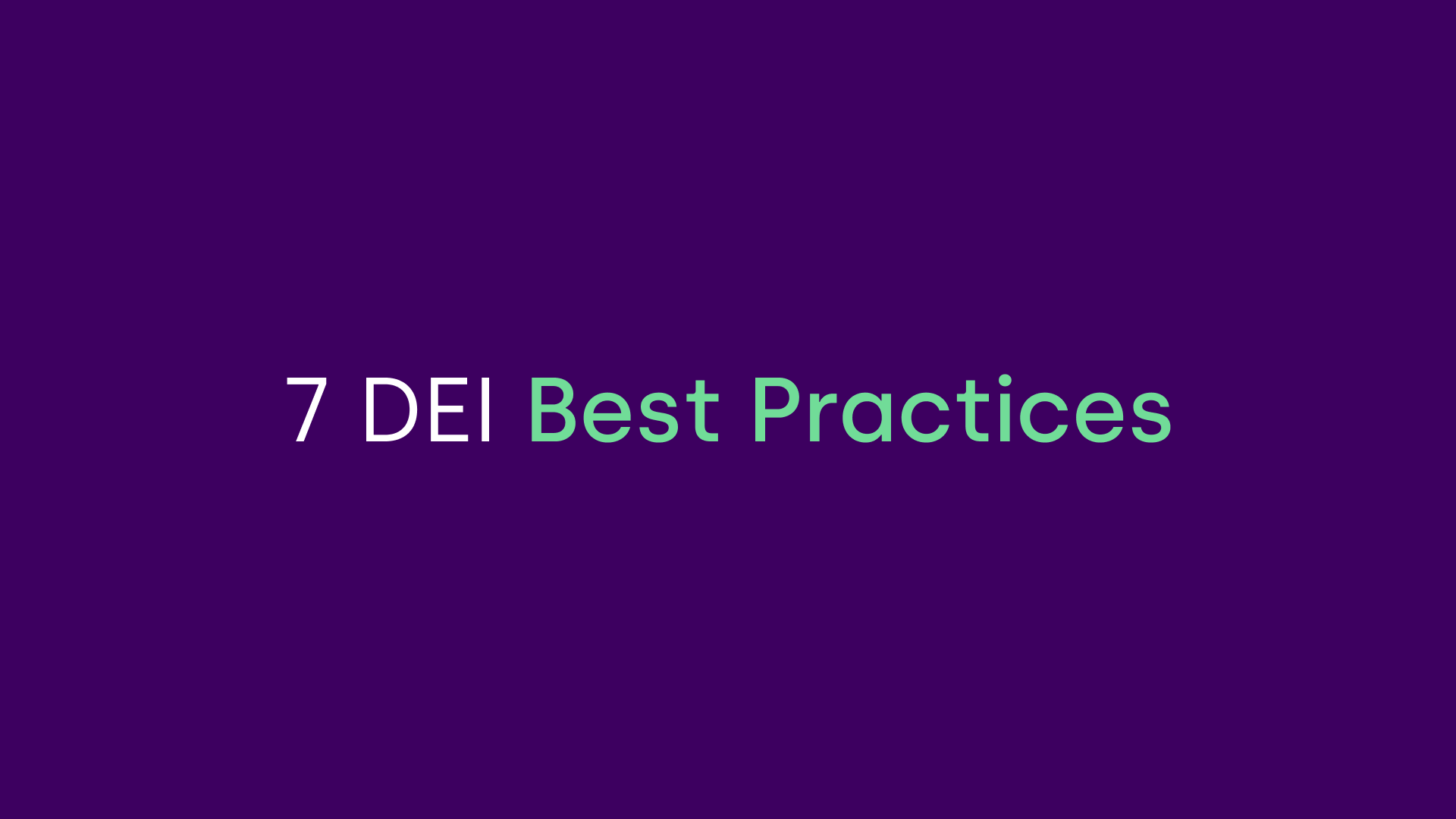 DEI best practices 
Start with your hiring process
To fully integrate DEI best practices into the day to day running of your business you need to ensure it starts from the very beginning of an employee's journey.
Consider every step of your hiring process, from the gender pronouns and language in your job descriptions to the channels that you use to source potential candidates.
Ensure that your business's approach to DEI is communicated within interviews with candidates and encourage them to ask questions about it if they wish.
View your business from the perspective of a potential candidate. You may want to consider the images you choose to use on your website or the tone of your social media posts.
Encourage open communication
Every member of your business should feel able to speak up about their experiences or ideas. The wealth of resources you have within a diverse workforce who feel listened to and valued is exceptional.
Make DEI a familiar topic of conversation. Build awareness of everyday news articles and current events connected to DEI and discuss them openly within your business.
Ask open-ended questions to your employees to find out how they feel regarding certain issues. Encourage those at every level to feel comfortable in voicing their opinions and offering feedback about ways that they believe the business can be improved.
Ensure that you act on feedback especially when common answers emerge. Always carry out exit interviews and take note of points being made, both positive and negative.
Establish a sense of belonging 
Obviously, this won't happen overnight but helping employees to feel as though they belong may not be as hard as you think.
Active and ongoing efforts can help you to empower employees into feeling that they have a voice within the business.
Check in with your employees on a regular basis and ensure that no one feels ignored or excluded. Speak to them about flexible working needs or their emotional wellness to enable them to feel as comfortable as possible within your team.
Encouraging individuality and diversity is key and helps to avoid any employee from feeling like an outsider. Try to arrange regular team building activities and a diverse range of social events.
Take a long term approach 
Diversity, Equity and Inclusion are big concepts and simply setting quotas and good intentions won't change things overnight.
Set your sights on a long term approach whilst taking the first steps by looking at your end to end employee experience.
There are many small changes you can implement quickly and easily to increase a sense of equity and inclusion within the business.
Providing consistent training and encouraging open conversations about DEI will help you to lead your business forward.
Be accountable 
As well as having an open and honest dialogue with employees, it's important as a business to be accountable.
Make sure that you don't shy away from performance management when it comes to Diversity, Equity and Inclusion.
You may resolve to create or adapt portions of your company handbook which deal specifically with DEI. If you use an applicant tracking system, review the demographic data and take the time to analyse your findings.
Measuring your improvements will allow you to identify areas of both strength and weakness with your DEI and help you to direct your actions accordingly.
Communicate your efforts
Working hard to improve DEI within your business should be celebrated and you'll want to ensure your clients and the wider public are aware of what you're doing.
Gaining a reputation as a business that values DEI will only help you to progress in your efforts to become more sustainable.
Make sure that you use different channels to communicate your message. Consider updating your website with your DEI policy so that shareholders, clients and the general public are aware of the work you are doing.
Similarly, social media can be an excellent way to demonstrate specific examples of DEI within your business. You may want to interact with conversations online relating to DEI issues in the workplace and share your experiences to help others.
---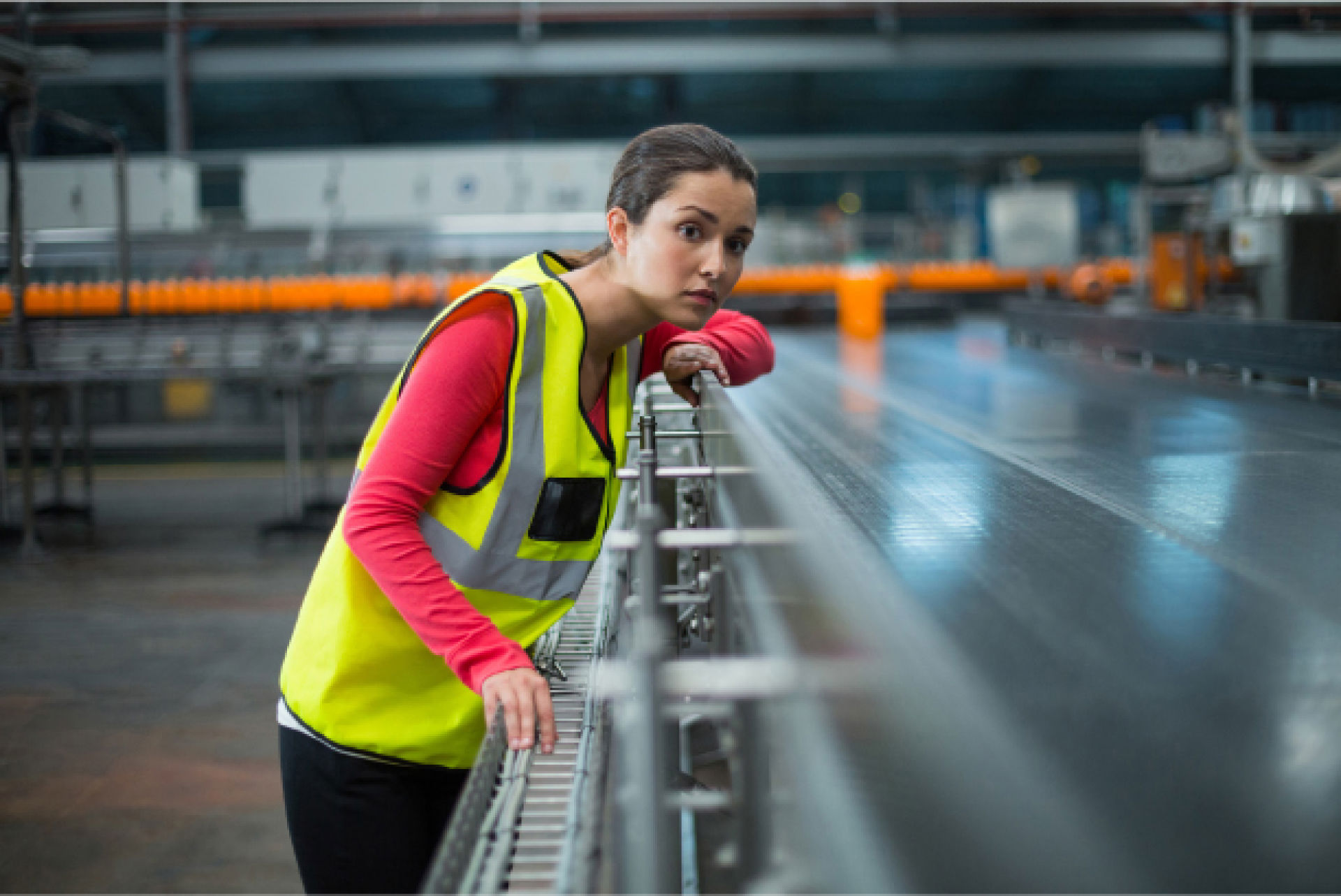 Conclusion
Diversity, Equity and Inclusion are not only important terms to consider when creating a sustainable business strategy - they can actually change the entire essence of your business and the environment in which you operate.
A diverse workplace where equity is valued and employees feel included can drive innovative results and achieve huge successes, both financially and beyond.