How to build sustainability into your business strategy
Setting out a clear and actionable set of plans and goals for your business to reach its optimum potential is key to a successful business strategy. Incorporating sustainability into your long term vision will help to innovate your strategy and direct your business to a brighter future and can even help improve your bottom line. 
So how can you build sustainability into your business strategy? 
Whilst it may seem easy for multinational corporations such as Apple who recently committed to becoming 100% carbon neutral by 2030, many small and medium-size businesses struggle to compete, regardless of good intentions. 
Yet setting a series of sustainable strategies in motion simply starts with taking the first steps. Let's take a look at some effective ways to build sustainability into your business strategy.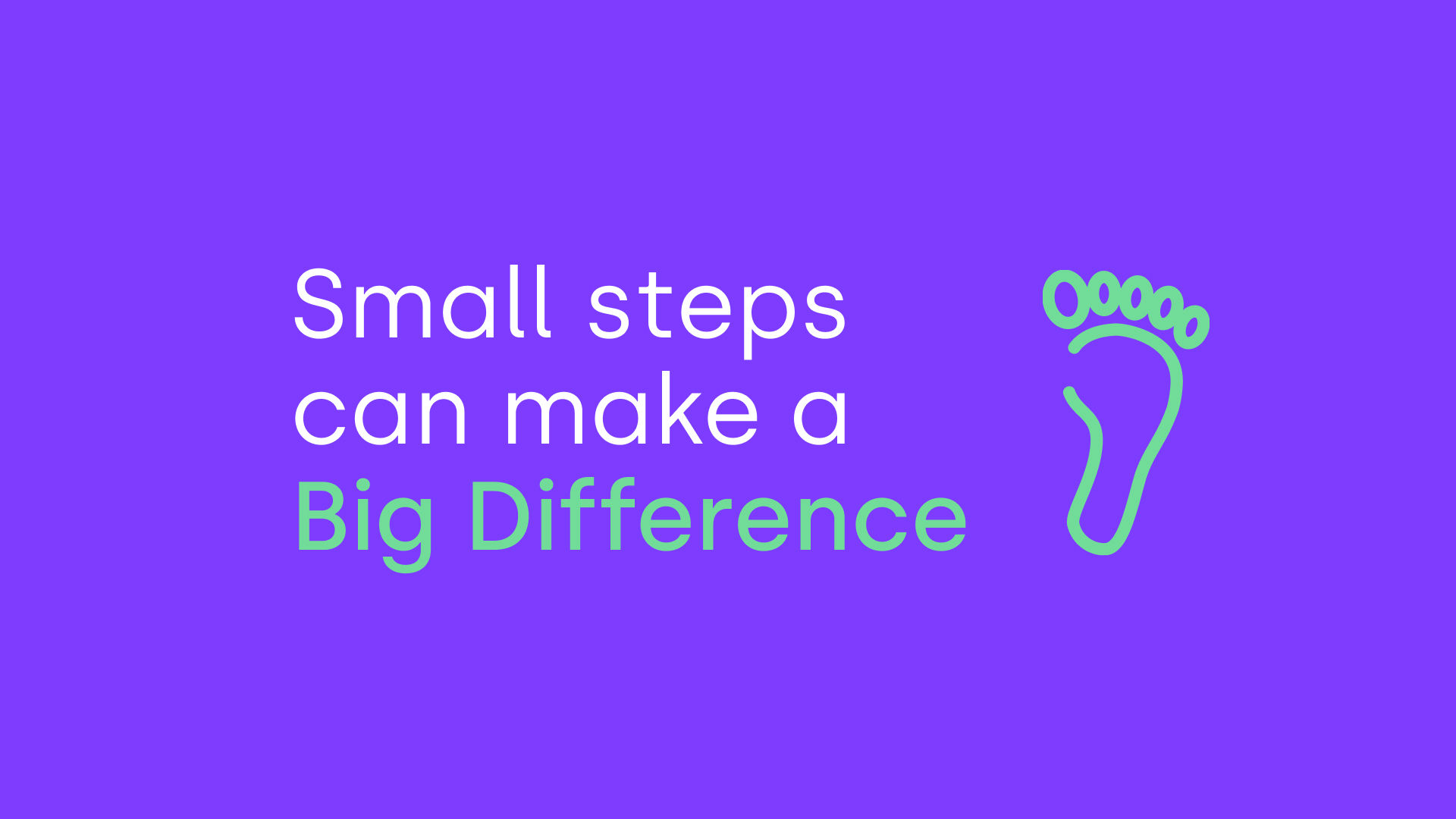 1. Discuss sustainability 
Start the conversation within your company about sustainability and the benefits it can have, not just to the wider ecological, social and economic environment, but also to your company and your employees. 
Increased understanding of what sustainability means as a concept will prevent it being overused as simply a presentation buzzword and help every one of your employees to engage with long-term commitments and actions.
For your business strategy to be implemented properly, employees need to be clear about the importance of working sustainably and the way that it can help to enhance the future and longevity of the company. 
Engaged employees will help you to achieve the goals you set in your sustainable business strategy.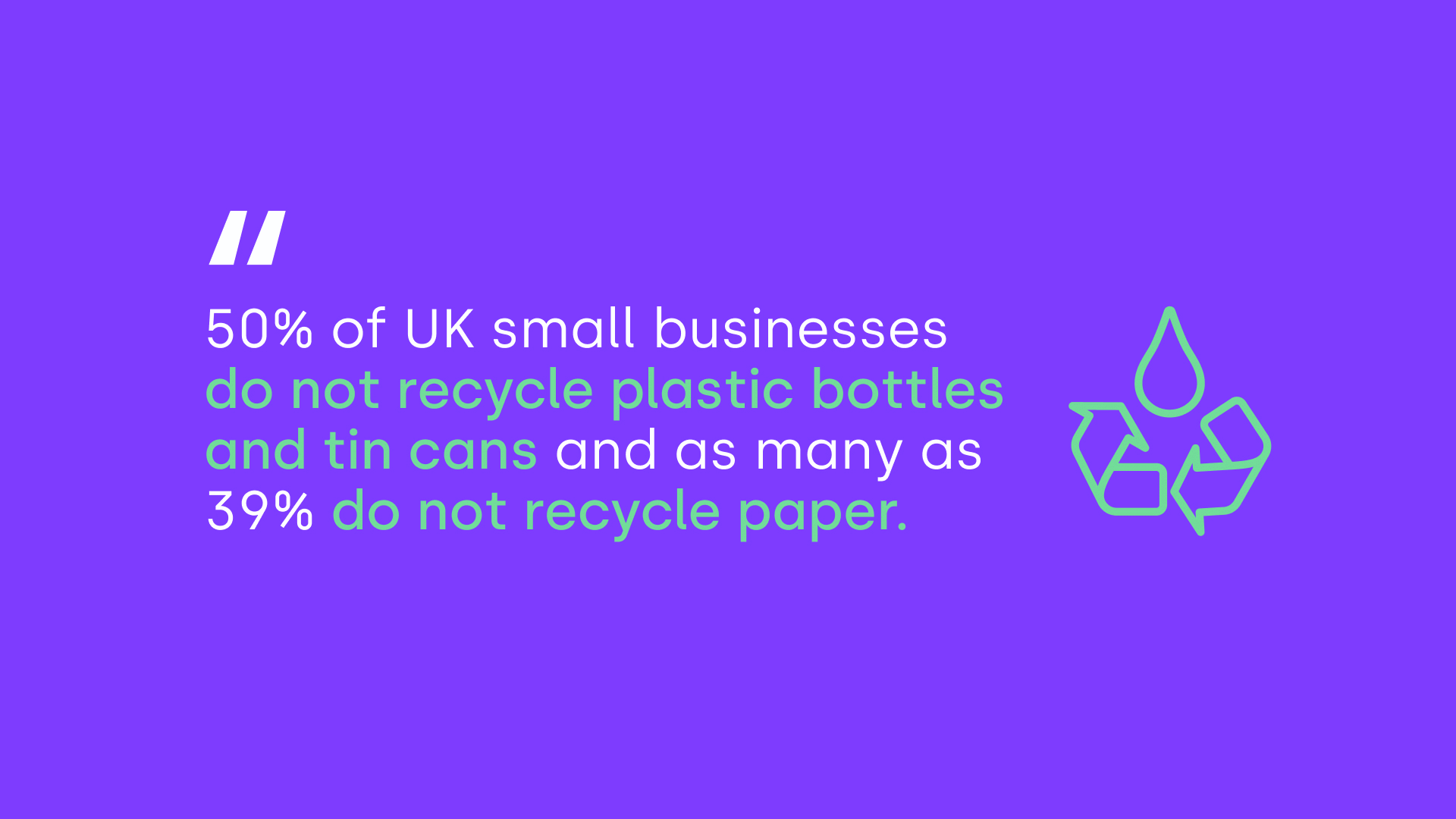 2. Make sustainability core to your company 
Building sustainability into your business strategy shouldn't involve simply adding it in or ticking it off a checklist. It needs to be at the heart of everything you do.
Go through every element of your company and consider how you can implement sustainability.
This can feel like an overwhelming task, so let's break it down into sections you can work through when compiling your sustainable business strategy.
Environment
Can you increase your business's use of clean energy?
Can you mitigate your business's carbon emissions?
Can your products be made from more sustainable materials?
Can you find ways to conserve water within your business?
Can you adopt sustainable business travel policies?
Can you help your employees travel to work by bicycle or electric car?
Can you start with basic recycling? (Recent findings show that half of UK small businesses do not recycle plastic bottles and tin cans and as high as 39% do recycle paper!)
Community 
Can you develop partnerships with local or national charities working to achieve similar sustainable goals?
Can you offer time, expertise or knowledge alongside financial assistance to charities or individuals that you support?
Can you help to reduce inequality in society by offering disadvantaged school leavers a career pathway that starts with your business?
Can you ensure that you foster inclusion and diversity with a clear equal opportunities policy?
People
Can you ensure that your employees feel valued and heard via regular feedback and open communication channels?
Can you offer flexible working hours and the option of home working to achieve the required work/life balance?
Can you support employees with their mental and physical health?
Addressing specific topics like these within the overall concept of sustainability will help you to strategise effectively.
---
3. Be research-led
Take the time to do your research before starting to build sustainability into your business strategy.
Getting familiar with how your business looks at present is essential when it comes to figuring out how it can transition into a more sustainable operation. Don't be reluctant to identify areas where you are failing and need to improve.
Ask questions and get opinions. Make sure you have facts and figures about everything from your business's current energy usage and carbon footprint to your employee's views on gender equality within the business.
By carrying out extensive research, you can then set realistic and achievable goals in your business strategy to help build sustainability.
---
4. Monitor and evaluate your progress
The most successful corporate sustainability programs rely on accountability, transparency, change and improvement.
Building sustainability into your business strategy will require you to consistently monitor and evaluate the progress that your business is making. Make sure that you are working towards goals that are realistic alongside showcasing your business's ambition.
Don't be afraid to start small. From introducing recycling bins in communal areas to widening access to cycle to work schemes, every small step can count as progress.
When you do get results and see positive improvements, share them with the team. Allow employees to see your sustainable business strategy come to life as you begin to work towards your desired goals.
---
5. Think about long term integration
Be prepared for the fact that this won't happen overnight and that sustainable practices can take time to implement. Accept this, and focus forward on the long term integration that you're looking to achieve.
Long term changes can involve wider, cultural shifts such as adapting your hiring process to focus more specifically on seeking out those who have a background in sustainability or setting a deadline to become carbon neutral.
Don't be afraid to look at your competitors and be open to long term collaborations with them as you work towards a more sustainable future for not only your business but your industry and the wider world beyond. Like-minded companies can help to inspire you when it comes to building sustainability into your business strategy.
---
Conclusion
The task of building sustainability into your business strategy can seem overwhelming. Yet by breaking down the different aspects of sustainability and understanding the positive impacts of each and every step you take, you can feel confident that it is the right way to transition your business to face the future.
Resources