Why choose Novuna Consumer Finance?
Selecting the right retail finance partner is an important decision, both for your business and your customers. Find out how you can harness the many benefits of retail finance by working with a provider who understands the market and, more importantly, takes the time to understand you.
Start offering retail finance
Take a couple of minutes to watch our Onboarding Manager, Andy Brown, explaining the benefits of our consumer finance products.
From our unique tailoring technology to our fast onboarding process, find out why so many retailers choose Novuna Consumer Finance.
Ready to give your customers the payment options they need?
Learn more about the benefits of working with Novuna Consumer Finance
Quick application process
It should be simple for customers to apply for finance, so we've designed a system that puts their needs first.
Our unique tailoring technology allows the customer to increase the value of their loan application without any further credit checks, providing an ideal upselling opportunity. Or, if the customer needs to decrease the value of their loan application to make the payments more manageable, they can do that too.
Get set up in no time
Our onboarding process is designed to be smooth and simple. Let our expert team get you set up while you get on with running your business.
Andy explains a bit more about our integration process, including how long it takes to get set up and what support is available from the Novuna Consumer Finance team. You can expect fast and simple integration, with zero set-up charges.
Outstanding customer service every step of the way
When you partner with a retail finance provider, they become an extension of your business. You can trust us to provide an outstanding level of support to your customers. Our award-winning team understand that the way we deal with your customers reflects on you and your business. So we treat every single customer as your own team would.
Andy talks a little about our 40 years of experience, and the importance of working with a retail finance partner you can trust.
Discover the importance of partnering with an experienced retailer.
Finding the right retail finance provider for your business
Whether you're a high street brand or a small family business, we can help to offer a range of payment solutions for your customers. We'll work closely with you to understand your goals and the flexible options your customers need.
In this video, Andy explains more about our credit solutions. He discusses how offering point of sale finance could drive footfall or traffic, ultimately increasing sales.
Read about our key retail sectors to find out who we work with.
Experience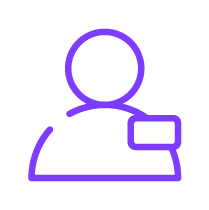 We've been operating for over 40 years, so we know what works for businesses like yours. We offer a range of retail finance options including interest free, interest bearing and buy now pay later finance to give your customers a more flexible way to pay.
Reliability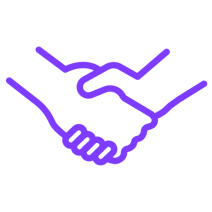 Work with a retail finance provider that takes the time to understand your business. You'll be assigned a dedicated relationship manager to help you to harness the benefits of offering finance. We're also transparent on rates – so you'll get no nasty surprises when working with us.
Support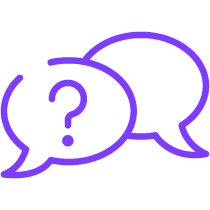 We make it easy to start offering finance to your customers. Our onboarding process is straightforward and simple, with a team of experts on-hand to support you at every stage. We don't charge any setup fees, either, so there's nothing standing in your way of getting started.
Now's the time to be offering retail finance options
The ability to spread the cost of a big purchase is invaluable for customers, particularly so during times of economic crisis. Be the retailer customers rely on.
Fill out our short form and one of our team will be in touch within three business days.
You will need to confirm you can meet all of the following criteria:
Minimum of £2,000,000 in annual sales turnover
A minimum of 2 years trading history
Be trading profitably
A minimum net worth of £25,000, unless your business is within the Home Improvements market then a minimum of £100,000 will be required
The products you offer are for consumers and NOT for businesses
Retail Partner helpline
If you are an existing retail partner with a general enquiry, please call our Retail Helpline:
Retail Helpline opening hours:
08:45 - 18:00 Monday to Friday
08:45 - 18:00 Saturday
10:00 - 18:00 Sunday


Customer helpline
If you're a customer looking to speak to someone about your existing retail finance or personal loan agreement, call our Customer Helpline:
Customer Helpline opening hours:
09:00 - 18:00 Monday to Friday
Closed Weekends & Bank Holidays
Back to top