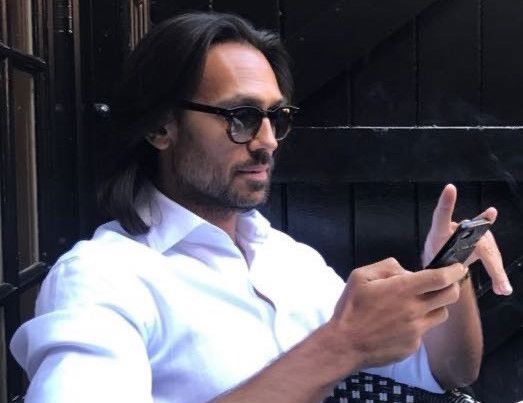 Invoice Finance is key to the success of growing technology consultancy firm
Invoice Finance is key to the success of growing the business of expert technology consultancy firm; Evermore. Excellent personalised service is what keeps this client happy and here for the long term with Novuna Business Cash Flow.
Choosing Novuna Business Cash Flow
We never underestimate the importance of recommendations from family and friends and this is true across every aspect of life both personal and work related. If an existing client recommends Novuna Business Cash Flow, there is no greater accolade. This is exactly how JP Ashby, Managing Director for Evermore came to find Novuna Business Cash Flow. He had just started his technology consultancy business and was looking for a finance product when a friend recommended us. JP trusted his friend's opinion and wanted to select a provider based on a recommendation.
Why Payroll Finance?
With many financial products available for SME's, it can often be very difficult for business owners to navigate their way through the complexities of every product and understand which is the best fit for their business.
In the case of Evermore, boosting their cash flow was the main driver when choosing our payroll finance facility. Utilising Invoice Finance has helped the business to keep their wheels turning and growing.
Evermore have used the facility to move their business forward and take on new clients. With Invoice Finance, businesses can access more money as their invoices increase so it naturally grows with the business, unlike other SME finance products like a loan or business overdraft.
The majority of Evermore's work is based on contractors that have high daily rates and Invoice Finance looked to be the best fit for the business.
I like the ease of the product and the incorporation of using Eden within the package for the monthly timesheet facility. It has allowed us the flexibility to rapidly take on new clients and with ease, improved our back office functions due to the product offering being streamlined and provides a simple charge facility that lets us know where the costs are.
JP
Personal customer service
At Novuna Business Cash Flow we are able to offer a personal experience from our office based in Telford.
JP comments on the personal service he gets: "I have stayed with Novuna Business Cash Flow because of the relationship we have built with each other over the years. This wouldn't have been possible without Ellen Hunter as my client liaison. She is completely focused on giving us the best customer experience.  If there is a problem she'll find a solution, if there is a new product offering she'll tell us straight away and give us honest advice on whether it would help or not. I've found that many facilities are similar, but it's the long-term view of working together that builds trust within business to keep you loyal and add value."
Get in touch to find out how Payroll Finance can help boost your businesses cash flow
Contact our friendly UK advisors on our freephone
8:45 - 17:15 - Monday to Thursday &
8:45 - 16:45 - Friday